MIFF Casts a Spotlight on Maine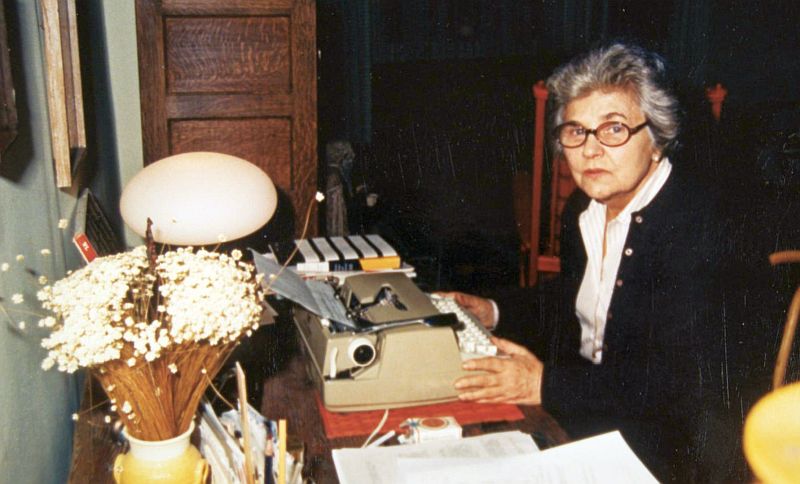 MIFF has always been proud to present the work of Maine filmmakers, as well as movies shot in Maine by filmmakers "from away." This year's festival will offer three Maine-made feature films and two collections of Maine shorts. Two of the features and both compilations of shorts will have their initial screenings in the festival's first four days.
First up will be the Maine Narrative Shorts at 12:30, Saturday, July 9, in Railroad Square's Cinema 1. The seven fictional shorts, which range from 2 to 35 minutes long, include "Hug Lottery," about a woman's first chance at human contact after a five-year COVID-induced isolation; "The Bloody Room," about a five-girl touring punk band that stays at a creepy Airbnb where its members are forced to face their nightmares; "Two Weeks After," about a casual summer encounter between two strangers; and "A Change of Song," about a clever and empathetic raccoon. This last short, the only animated short in the group, was made by Gordon LePage, whose earlier animations have been included in Maine Shorts programs at previous MIFFs.
On Sunday at 12:30 in Cinema 1, you can watch a 100-minute compilation of seven Maine Documentary Shorts. At 30 minutes, the longest of these shorts is "Le Carrefour" ("The Intersection"), which tells of the tender friendship between an elderly Franco-Canadian woman and young Franco-African asylum seeker in Lewiston. They are two people of different sexes, ages, races, and cultures, who are united by a common language and history of discrimination.
Other shorts in this program include "What I've Done So Far," a 7-minute autobiographical film by a Chinese student living in Central Maine; "American Altars," an homage to the ephemera that people tape to the doors of their refrigerators; and "The Keeping Of The Bees," an interpretation in dance of a public radio news report about the theft of beehives in France.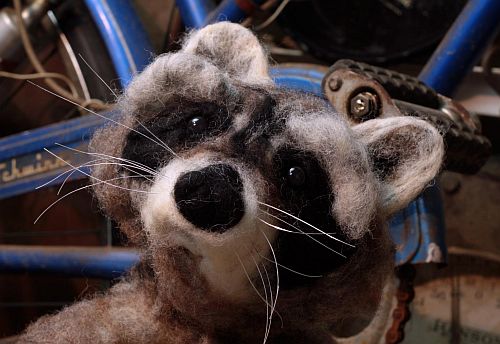 Immediately afterwards, at 3:30 at the Opera House, you can watch the Maine premiere of the lyrical documentary Elizabeth Bishop and the Art of Losing. While not prolific — Bishop published only 101 poems before her death in 1979 at age 68 — she won a Pulitzer Prize for her second collection of poems and has been called one of the great American poets of the 20th century. While she was born in Massachusetts and grew up in Nova Scotia, the film was partly shot in Maine.
The other Maine film to debut during the festival's opening days is Sunner, the first feature film by Henry Spritz, a rising senior at Bowdoin College in Brunswick. Set in a fictional Maine town, Sunner follows two young men as they struggle to preserve the memory both of friends lost to the opioid epidemic and of their own past. Sunner will have its world premiere Monday, July 11, at 9:30 in Railroad Square's Cinema 1. Shown with this hour-long drama will be "Statelines," a 13-minute short by the same director, in which a "young man contemplates a violent act."
Both of the Maine features and both collections of shorts will be available to stream online after their theatrical debuts and will remain online for the rest of the festival. Go to www.miff.org for more information. Both features and both shorts programs will also have a second theatrical screenings on Saturday, July 16. Check the MIFF site for times and locations.
The third Maine feature, Hopeful: The Story of MaineWorks, is an inspiring documentary about a business founded by a single mother that employs only ex-convicts and people recovering from drug addiction. Unfortunately, Hopeful will not be available online and will not have in-person screenings until the festival's last two days, but we'll say more about it next week.
<— Previous Article • Summaries • Next Article —>
©2022 by Summertime in the Belgrades. All rights reserved.