The Lakes Are Finally Warming Up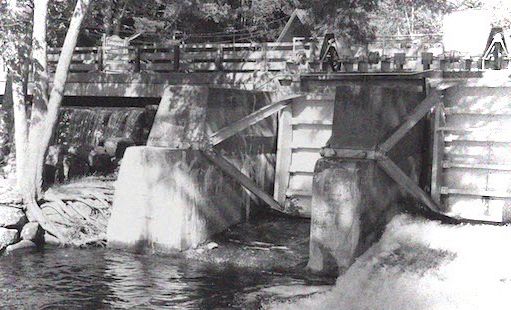 Well, the water temperature is finally warming up a bit more to my liking!! Although it is 75.4°F today (on the surface), in my opinion it still has a ways to go! My toes will tell you that it is not 75.4°F down there so you're on your own if you have to dive down. Still it is refreshing and delightful, to some I suppose!
All of our ponds are starting to feel the effects of another drought, although to date, we're in better shape than in the past six years at this point in the summer. Our precipitation for the past 10 days was a meager 0.54″ of rain with only 0.36″ forecasted for the next 10 days so it looks we're in for some beautiful Chamber of Commerce weather as a result!
The water level at Great Pond's Village dam is currently 1.8″ above full pond with the main gate now closed. Long Pond's Wings Mill dam is presently at 0.96″ with both gates also completely closed. Salmon/McGrath is fortunately still holding right at full pond with its single gate still opened the mandated 1 cfs flow. Messalonskee Lake, a.k.a. Snow Pond, is down 4.44″ below full, which is nothing out of the ordinary with their electricity generation.
If you have a particular questions regarding our Dams and/or water levels, please email your inquiry to dickgreenan@outlook.com. We will try to answer your question either in this column or via email.
Enjoy the family, your vacation, and this incredibly beautiful weather and please stay safe!
Dick Greenan is secretary to the Belgrade Lakes Watershed Dams Committee. He submitted this report on June 30, 2022.
<— Previous Article • Summaries • Next Article —>
©2022 by Summertime in the Belgrades. All rights reserved.