Community Docks Dedicated on Long Pond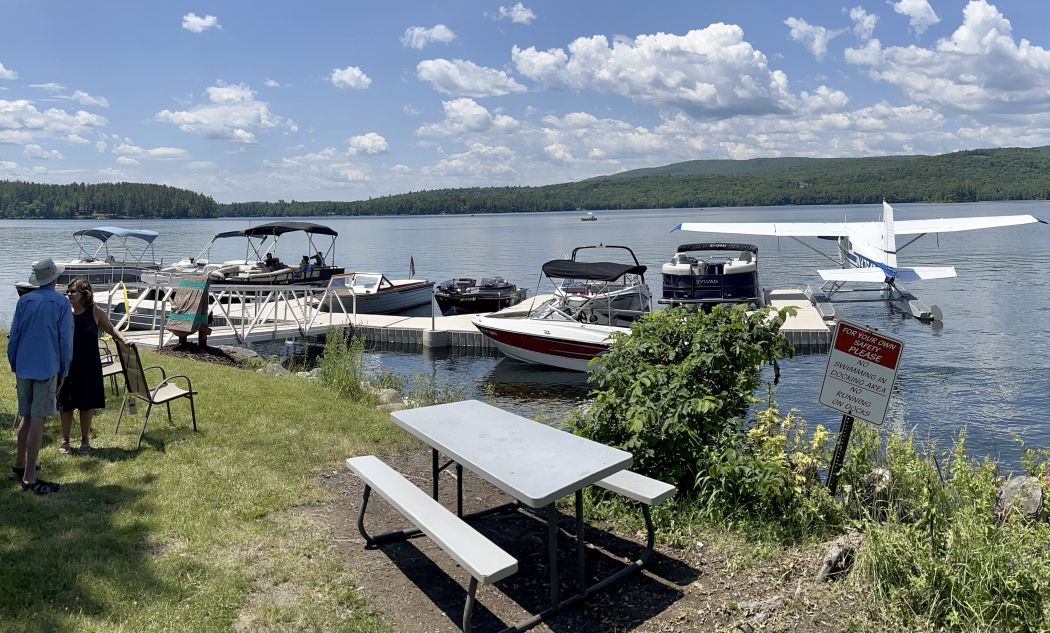 A fabulous new community dock system now allows Long Pond boaters easy access to Belgrade Lakes Village. The new docks, located at the park behind Day's Store, provide the opportunity for boaters to visit the shops, restaurants, parks and post office of the Village and to attend events in the community. It also allows them to take a scenic route to a picturesque destination.
Inspired by the community docks on the Great Pond side of the Village, dozens of donors — friends, residents and businesses — contributed to the initial financial goal of $84,000. (Fundraising to support maintenance and incidental expenses is ongoing and donations may be made at www.longponddocks.com.)
Thanks to the generosity of Shoremaster Poly Docks, Maine Dock & Lift Services and Day's Store, Long Pond can enjoy its Belgrade Lakes Village connection for years to come.
<— Previous Article • Summaries • Next Article —>
©2022 by Summertime in the Belgrades. All rights reserved.