2022: A Summer of Super Moments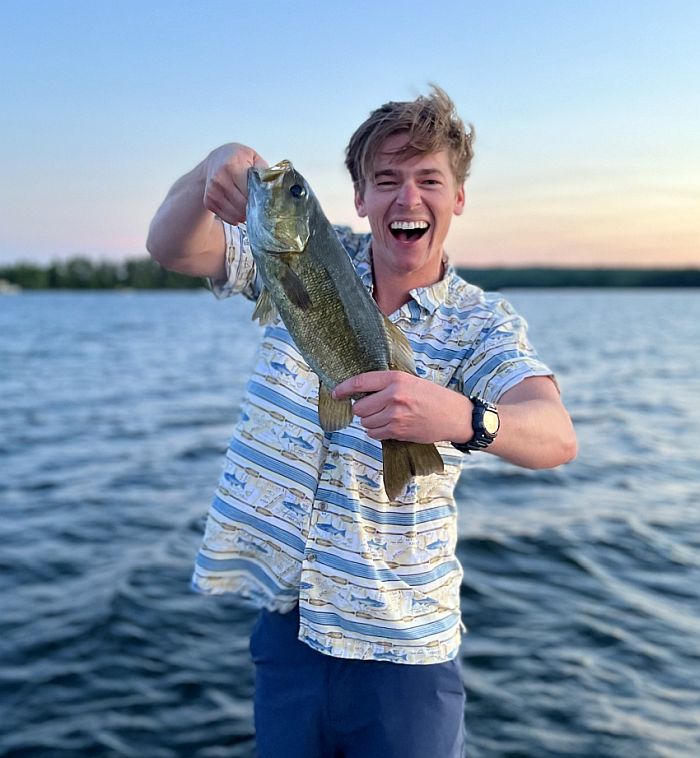 The summer of 2022: There were super moments for recreation, for celebration, for crowds, for solitude, for walkable towns or country trails and for eating rapidly melting ice cream.
There were super moments when the weather was just right for everything outdoors and moments when the weather wasn't right at all but super times were enjoyed anyway with the return of indoor events.
There were super moments with nature from a tiny hummingbird whirring over a flower to Belgrade's own special moose — Maine's largest animal — lifting its head from a patch of pond lilies. There were super moments when the voices of excited children (our future) echoed across ballfields or parks or water — loud, happy, hopeful, reassuring.
And then…there was the moment, THE super moment when the big one tugged on the line, as related by fifth-generation Great Pond resident Dylan Lynch:
I caught this smallmouth bass on Great Pond in between Pine Island and Foster Point on July 9th right after sunset. It was 18 inches and 4.5 lbs. It wasn't Walter [from On Golden Pond] but he was definitely related!

There was a boat full of my family and extended family. On the second cast I felt a tug and exclaimed "oooop" followed by a "noo" (false alarm) than a second later a loud "yep" and I had the fish on the hook for real this time! I reeled em in quickly, lifted him up onto the boat in complete elation. Held his tail, thumb in his mouth and took the hook out with ease and the photoshoot commenced before I swiftly lowered him into the water and watched him swim away.
<— Summaries • Next Article —>
©2022 by Summertime in the Belgrades. All rights reserved.