Final Dams Keeper Report for the Season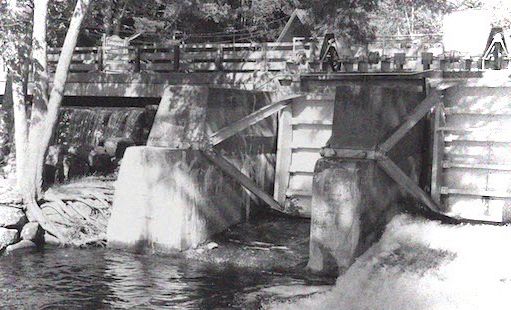 Well, this is our final Dams Keeper Report for the season. Whoever said, "Summer in Maine is nothing but two weeks of bad sledding," wasn't too far off the mark! It seems like summer should be getting longer with all of that global warming, but here we are regardless.
As of this writing, all of our ponds are well into their summer mode, just trying to maintain the levels we have. Great and Long Ponds are both exactly 1.44″ below full with our friends over on Salmon/McGrath right now at 2.30″, also below full. And our neighbors across town on Messalonskee are still right at 3.6″ below full. With the exception of the hydro dam in Oakland and the 1 cfs flow mandate for Salmon, all of the other dam gates are completely shut down and, with only 1.08″ of precipitation forecasted for the next ten days, should remain so until the Fall-Winter Drawdown beginning in mid-October.
The Fall Lake Drawdown plan will be calling for Great and Long Ponds to be drawn down to 1.5′ – 2.0′ and Salmon down to 1.0′ – 1.5′ by November 1. Weather permitting, the drawdowns usually commence that Tuesday after the October 12 weekend.
Enjoy what's left of the summer of 2022 and your vacation! I hope it's been a memorable one. It has been for us. Thank you and see you next summer!
Dick Greenan is secretary to the Belgrade Lakes Watershed Dams Committee. He submitted this report on August 11, 2022.
<— Previous Article • Summaries • Next Article —>
©2022 by Summertime in the Belgrades. All rights reserved.