Rains Rescue Water Levels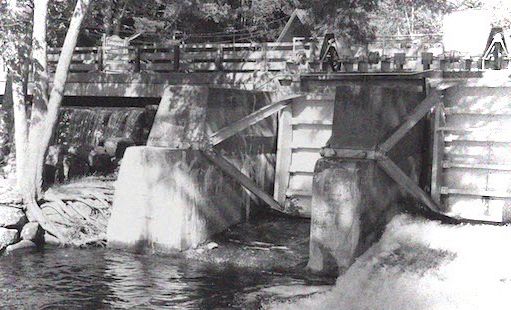 Well, we can throw out the long-term forecast that the Dams Committee has been following, in addition to Weather Underground for that matter, as we are obviously back to more normal summertime afternoon showers. As I pen this week's column, we have received two storms in just the past ten days, one producing 1.18″ and the other 1.10″ for a cumulative total for the period of 2.44″. Remember, for the previous ten days, we reported a paltry 0.32″. So this is more like it! And fortunately for us, most of these rain events occurred at night so as not to interfere with our long overdue summer activities.
Due to these rain events, all of our pond water levels are now ABOVE full pond, meaning that the water is flowing over all of the respective dam spillways.
The water level at Great Pond's Village dam is now up to 1.32″ above full pond with the main gate still closed to hang on to what we've got as long as we can! Long Pond's Wings Mill dam is back to full pond with 1.68″ above with both gates still closed. Salmon/McGrath, because of the mandated 1 cfs 24/7 flow, has come back up to 1.5″ also above full. Messalonskee, a.k.a. Snow Pond, has also come up slightly to just 5.04″ below full.
If you have a particular question regarding our dams or water levels, please email your inquiry to dickgreenan@outlook.com and we will try to answer your question either in this column or via email.
Enjoy the family, your vacation and this incredibly beautiful weather and please stay safe!
Dick Greenan is secretary to the Belgrade Lakes Watershed Dams Committee. He submitted this report on July 20, 2022.
<— Previous Article • Summaries • Next Article —>
©2022 by Summertime in the Belgrades. All rights reserved.