Welcome Letter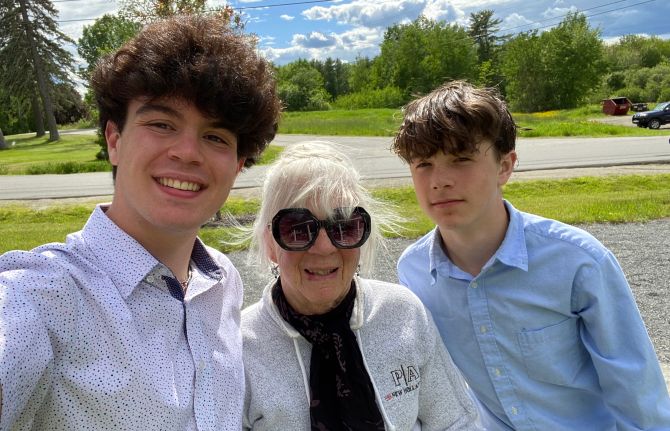 Dear Readers,
Welcome to the summer of 2022 — the summer so many of us, from near and from far, have anticipated.
The approach to the 2022 season has been positive and promising, filled with the scheduling of return events and of awesome new ones, with the reopenings and new openings of businesses, with the possibility of safe trips and outings and with the sudden, amazing burst of green leaves and warm sunshine and inviting waters that signal the season's start.
Although summer starts with nature's miraculous reawakening and the return of seasonal vacationers, the season also starts with meetings, presentations, planning and employment for the many organizations and entities that contribute to the region's lake-oriented lifestyle; it starts with overviews and reviews and future goals for protecting and preserving this beautiful region and it starts with the first issue of Summertime in the Belgrades.
This first issue of Summertime in the Belgrades and issues all summer will again provide information about events, regional news, columns on history, conservation, loons, great books and the dam report and with features that range from nostalgia to celebrations to environmental project updates and advice to current events and concerns.
Each issue will offer news and notes community by community that suggest ideas for enjoying or improving the region and each issue will present the best businesses in the area — our advertisers.
People who live in or come to the Belgrades — residents, vacationers, visitors and passers-through -seek the beauty, the peace and the privacy that surround us and they want to feel connected to this unique summer world. Summertime in the Belgrades is that connection.
Copies of Summertime in the Belgrades are distributed in business, information and recreation hubs throughout central Maine. Feel free to pick up this unique newspaper every week, read it, save it or pass it along and let us know of anything special you would like to add.
We have something exciting to add: At the invitation of the Maine State Library, the digitization of back issues of Summertime in the Belgrades. To date complete copies going back through 2007 are available at www.belgradelakesnews.com/archives/.
Have a great summer of 2022.
The Summertime in the Belgrades staff:
Esther, Corey, Ethan, Gregor and Michael
<— Previous Article • Summaries • Next Article —>
©2022 by Summertime in the Belgrades. All rights reserved.