First "Call" of the Season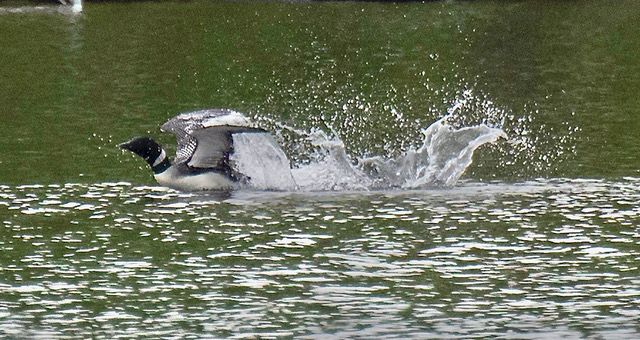 Welcome back to another summertime in the Belgrades and the second year of our Call of the Loon! This year, we will be interspersing this column with weekly photo galleries of our iconic bird in action which we hope you will enjoy as much as we have bringing them to you.
Our local Belgrade Lakes Association is into their fourth year of their Loon Preservation Project to develop a responsible comprehensive plan in order to support our loon population in the very best sustainable manner.
Last year, our fledging success rate was such an improvement over 2020. Great Pond had five chicks that fledged, i.e. flew the coop along with the fall migration. Long Pond had three chicks that were able to beat the odds and flew off as well.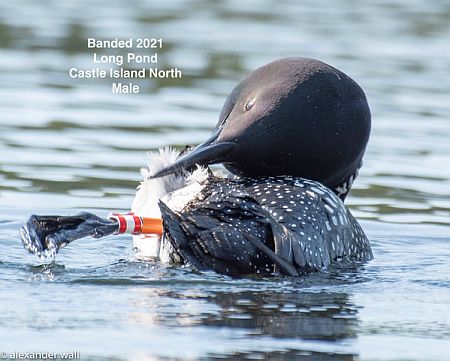 Although we will begin our first survey of the 2022 season on both Great and Long Ponds this coming week in order to assess each of our loon territories where we have or had activity in the past, we have already had a pair in Long Pond's Beaver Cove that just couldn't wait and started breeding early on April 24! We have resident Craig Killingbeck to thank for maintaining his 25 year old floating Marriott! It has apparently become the go-to nest in the world of loons!
Our loons typically nest around Memorial Day and, with an average 27-28 day gestation period, we expect to see our first chicks as early as Father's Day, which is on June 19 this year, up until around the 4th of July. This spring, we had to replace our 25-year-old, water-logged, semi-floating log nest in Tracy Cove with a new light weight Robinson Floating Nest, which hopefully can handle those incessant waves, even in our 200 ft., no-wake zone.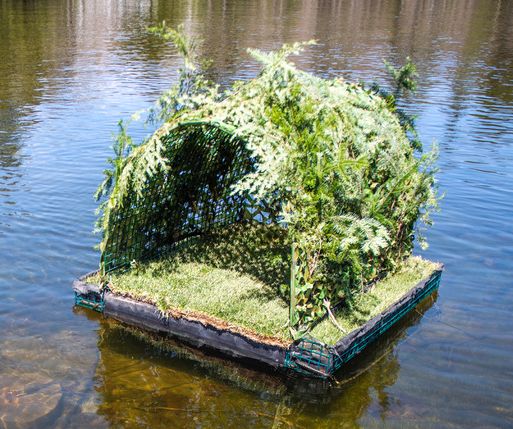 We have purposely not disclosed the exact locations of our Loon Nesting Sanctuaries, as the loons need all of the privacy that we can afford them. The statewide, 200′ No-Wake Zone, although important for so many obvious reasons, when actually practiced, is just not adequate to ensure our loon's safety. Well-intentioned canoers, kayakers, and in particular paddle-boarders, result in way too many birds being flushed from their nests, because the birds perceive a threat from a standing human.
If you have a particular question regarding our Belgrade loon population, please email your inquiry to info@blamaine.org and we will try to answer your question either in this column or via email. Have a great summer enjoying the "Call of the Loon!"
<— Previous Article • Summaries • Next Article —>
©2022 by Summertime in the Belgrades. All rights reserved.