Eurasian Milfoil Kept From Invading North Pond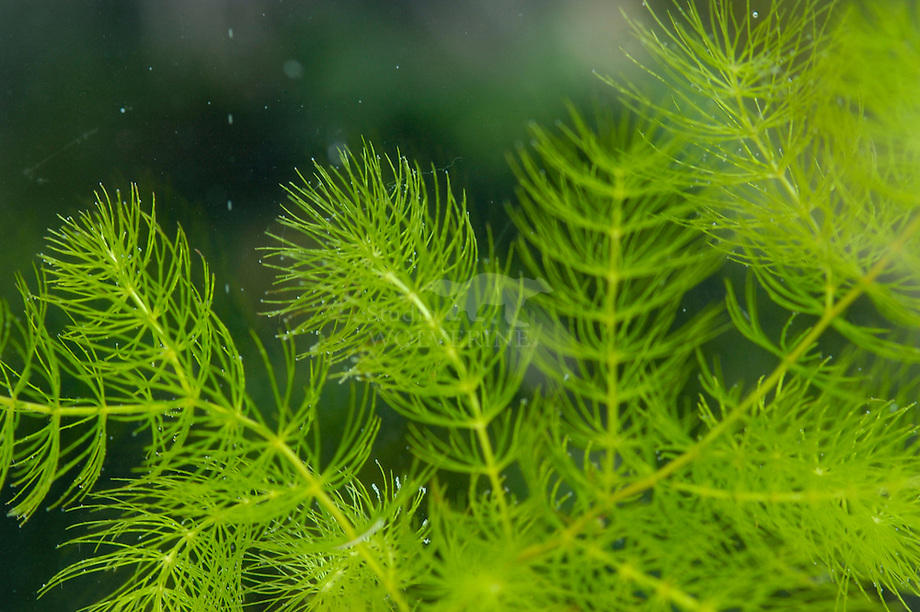 For the third time this summer, a Courtesy Boat Inspector (CBI) has saved a Belgrade Lakes waterbody the introduction of a costly, damaging invasive plant. On July 24, 7 Lakes Alliance Courtesy Boat Inspector Katie Trebilcock, identified and removed fragments of what she suspected was invasive Eurasian milfoil from a boat about to enter North Pond. Maine Department of Environmental Protection (DEP) has now confirmed that the plant fragments were indeed Eurasian milfoil. The boat carrying the fragments had most recently been on Lake Zoar in Connecticut, which has a known Eurasian milfoil infestation. In June, a CBI kept invasive variable milfoil from entering Long Pond from a boat last on Messalonskee Lake.
Eurasian milfoil, a more aggressive relative of the invasive variable milfoil found in the Belgrade Lakes region. A CBI saved Long Pond from introduction of variable milfoil in July. For over a decade, dedicated removal and monitoring effort begun by the Belgrade Lakes Association and now run by 7 Lakes with support from BLA, the state, towns including major support from Belgrade and 7 Lakes supporters have largely contained a variable milfoil infestation in North Bay of Great Pond. Variable milfoil also infests Messalonskee Lake; Friends of Messalonskee operates milfoil programs there. Belgrade Stream also contains a largely unmanaged infestation, the subject of ongoing discussion.
Several years ago, a citizen discovered a few Eurasian milfoil plants growing near the public boat launch on Salmon-McGrath. DEP's rapid emergency action thwarted the infestation; 7 Lakes staff and citizen volunteers monitor to guard against its return. Recently, a citizen found a new invasive, curly-leaf pondweed, in both the Serpentine below East Pond and in North Pond. The DEP, 7 Lakes, North Pond Association and East Pond Association are now developing a management response.
The CBI program and citizen monitoring are the main defense against Eurasian milfoil and an increasing number of invasive aquatic plants that threaten lake health, property values and recreation. The state, towns, lake associations, and individual donors all support CBI efforts. Warmer weather, longer growing seasons, increased boat traffic are among the factors increasing aquatic invasives; terrestrial threats such as browntail moths are increasing as well. Aquatic species such as Eurasian milfoil and European frogbit in nearby Cobbossee watershed, now infest nearby waters. Learn how to help better protect the Belgrade Lakes from invasive organisms, including by increasing locations and hours of CBI coverage at www.7lakesalliance.org.
<— Previous Article • Summaries • Next Article —>
©2021 by Summertime in the Belgrades. All rights reserved.