Keep Those Umbrellas Handy!
by Dick Greenan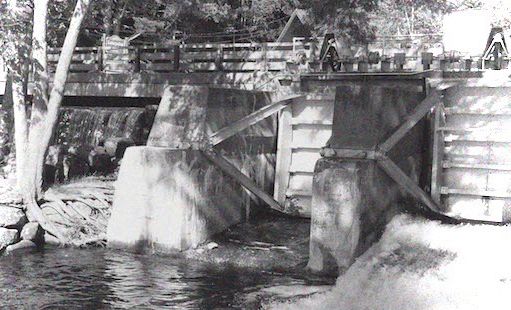 Last week, I wrote that with all of this rain our ponds should be "up to two to three inches ABOVE full pond." Well, of course we got the rain, but our ponds came up a paltry inch or so. Pond levels have not been coming up proportionately.
Long Pond is presently right at full pond with Great Pond actually 1.86″ above full. With two inches of rain in the past ten days, Long Pond should be up three to four inches above full, but it isn't. The dam at Wings Mill is no longer leaking, and the cooler air temperature are not resulting in that much evaporation, so what is going on? We've talked about induced recharge in the past, but basically it is the reverse flow of our lake springs and aquifers back into the low water table in a drought environment. Although we are in better shape than we were at this time last year, we are still in our sixth year of a drought and the water tables are still way down.
As I write this week's column, they are now forecasting 1.86″ of precipitation for the next ten days, which if it happens will be a relief for our farmers and gardeners, but I think at best, we will be just slowing down the level of water loss and not appreciably filling up our ponds. Gentle showers are good because they do not result in flooding and phosphorous wash into our lakes, and they're even better when they happen only in the evening hours! If these showers are to be the status quo for the rest of the summer, our pond levels should remain good.
Salmon/McGrath is still right at 1″ below full pond with their one gate opened just enough for the mandated 1 cfs flow. Our neighbors on Messalonskee have come up a bit and are now just 4.56″ below full pond with their gates intermittently opened for electricity generation.
Enjoy the family and your vacation, but you might want to keep those umbrellas handy!
Dick Greenan is secretary to the Belgrade Lakes Watershed Dams Committee. He sumbitted this report on July 15.
<— Previous Article • Summaries • Next Article —>
©2021 by Summertime in the Belgrades. All rights reserved.