Ponds Are All Full Now
by Dick Greenan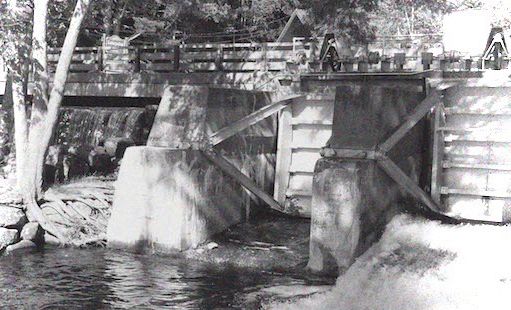 We are all experiencing an all-expenses-paid, trip to England this month. Hope you're enjoying yourself! Think WEATHER!!
The ponds are all full now. You can turn off the spigots! So much for the drought — at least here in the Belgrades.
Long Pond is presently 3″ ABOVE full pond, which means that the water going over the 100′ spillway/walkway at the Wings Mill Dam is 3″ deep. Great Pond is 3.72″ above full. Messalonskee is 3.6″ below full pond with their electricity generation and Salmon/McGrath is now 1″ above full pond. With 2.28″ of rain in just the past ten days, it looks as if the water table is beginning to stabilize and the ponds are responding accordingly by filling back up.
As I write this week's column, just 0.34″ of precipitation is forecast for the next ten days. This forecast implies that this cold, soggy weather pattern has finally blown itself out, and we can get back to the Chamber of Commerce weather for which the Belgrades are known. I surely hope so. I wish I had invested in umbrellas instead of dams!
Enjoy the family, your vacation and just maybe, you might be able to put those umbrellas and rain coats away!
Dick Greenan is secretary to the Belgrade Lakes Watershed Dams Committee. He submitted this report on July 22.
<— Previous Article • Summaries • Next Article —>
©2021 by Summertime in the Belgrades. All rights reserved.