Community Events Make A Comeback
by Esther J. Perne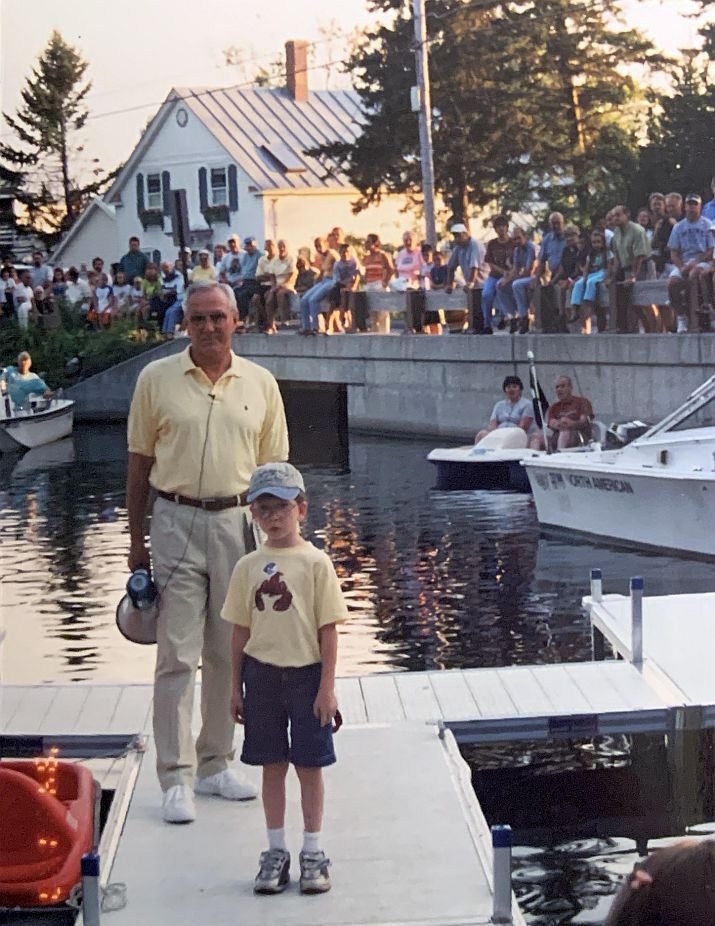 On Saturday, August 7, a large crowd (large for this area) will hang over the bridge between Belgrade Lakes and Rome, gather closely on Lakepoint Real Estate's shorefront on the stream and edge in by watercraft as one by one loon imitators stand on the dock and make various admirable loonly noises.
Their endeavors are very serious. For four decades, the Belgrade Lakes Loon Calling Contest has brought oohs and aahs (but not loons) to the bridge area and this summer the tradition continues.
This year's contest will begin with a moment of silence for Horatio Castle of Castle Island Camps, who founded the contest and who died this past March, and for lifetime Belgrade summer resident and avid loon calling attendee, Stefanie Rothschild, who passed away from injuries sustained during Belgrade's recent microburst.
Other seasonal contests, festivals and gatherings that pivot around community traditions, from single-day to week-long events, are making a welcome comeback, too:
On Saturday, July 31, at Farmington Summer Fest, downtown Farmington will be holding a day-long, family-centric series of events including live music, a craft fair, a talent show, sales, food and fireworks in a celebration that draws crowds from throughout the area.
On a longer schedule, August 1 through 8, Skowhegan River Fest provides many family-friendly and Kennebec River-themed activities from standup paddle boarding, to Moonlight Madness, bed races, lobster and chicken barbecues, Family Fun Day, a glow stick river run, a whole lot of live music and fireworks.
Waterville's signature celebration, Taste of Waterville, on Wednesday, August 4, will be held at Head of Falls on the Kennebec River. The Taste will include a variety of food from food truck and restaurant menus, cultural demonstrations, ethnic entertainment, beer/wine gardens and live entertainment including Downeast Brass, Borderline Express and Stolen Mojo.
And, the celebration with the theme that says it best, Madison-Anson Days, takes place August 20-22 with a return of the popular boat tour along the Kennebec River, pig scramble, petting zoo, dunk tank, parade, dynamite cookoff, music and food.
And the theme? After the crazy year we had it's time to get out and celebrate: "Why we love living in Maine!"
If you missed any of these events, fear not. They are all annual events, which will be back at the same time next summer, along with a few others, such as mid-July's Old Hallowell Day, which was canceled this year due to lingering concerns about COVID.
<— Summaries • Next Article —>
©2021 by Summertime in the Belgrades. All rights reserved.