Please Give Loons Their Space
by Dick Greenan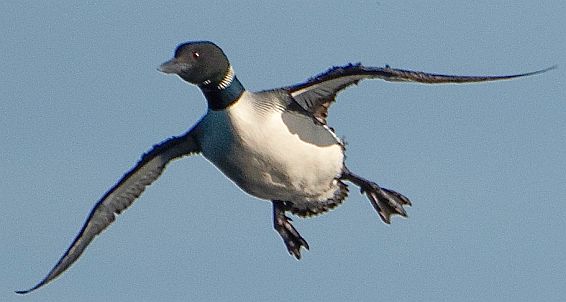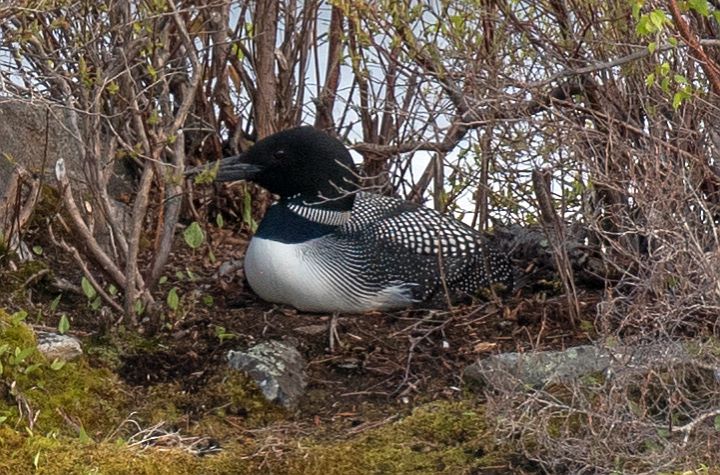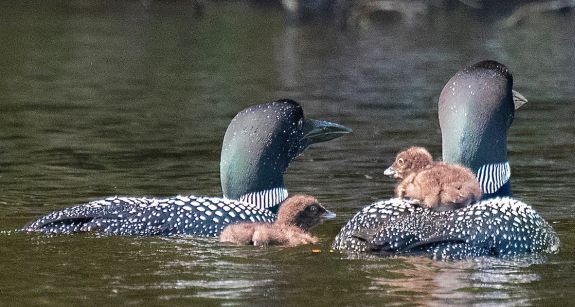 Last week we talked about "What is a Loon Territory?" which apparently was very well received to the extent that many of our loon volunteers have noted a recent increased presence of "rubber-neckers" around our nesting loons. We all understand and appreciate that folks all want to see "the nest," but, as stated earlier, our loons need their privacy and security even more during their nesting phase. But unfortunately, there are those few individuals that want to look right into the nest which will invariably flush the bird and possibly result in a failed nest. So please, give our feathered friends their space and it's always best to observe their activities with a good pair of binoculars.
This is prime nesting time and actually, it is a bit late. Historically, our Belgrade loons hatch their offspring on or about the 4th of July but this year, even with the early ice out, all but one nest is running late. The answer at this point is anyone's guess. As of this writing we do have two pairs of chicks and two singles which is a good start with five other nests in the oven sort to speak!
Dick Greenan is chairman of the Belgrade Lakes Association's Loon Preservation Project. If you have a particular question regarding our Belgrade loon population, please email your inquiry to info@blamaine.org, and he will try to answer you either in this column or via email.
<— Previous Article • Summaries • Next Article —>
©2021 by Summertime in the Belgrades. All rights reserved.