Time To Lower the Lake Levels
by Dick Greenan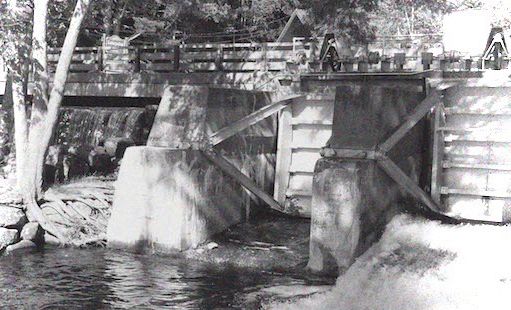 We were so spoiled by the drought-inspired, past five years of beautiful weather that it was so easy to take it for granted, although to the demise of our farms and gardens! This has been such an unusually cold and wet summer so far. Don't you think that we deserve a little bit better after putting up with the winters that we do? I do!
We just finished releasing some of the water both at the Village and at Long Pond's Wings Mill dam in order to get the levels back down to something reasonable, about three inches above full pond.
Long Pond is presently 2.5″ above full pond, and Great Pond is 2.64″ above full, with all of the gates completely shut. Snow Pond is today right at 3.84″ below full pond with their electricity generation and Salmon/McGrath is now 2″ above full pond with their single gate still opened the mandatory 1 cfs flow.
We received 1.76″ of rain in just the past ten days, which honestly felt like so much more. We're still having showers practically every day and they are forecasting just 0.45″ of precipitation for the next ten day so maybe there is light at the end of the tunnel.
Enjoy the family, your vacation and just maybe, you can put those umbrellas and rain coats back in the closet where they belong!
Dick Greenan is secretary to the Belgrade Lakes Watershed Dams Committee. He submitted this report on August 5.
<— Previous Article • Summaries • Next Article —>
©2021 by Summertime in the Belgrades. All rights reserved.