Grandkids on the Lake
by Pete Kallin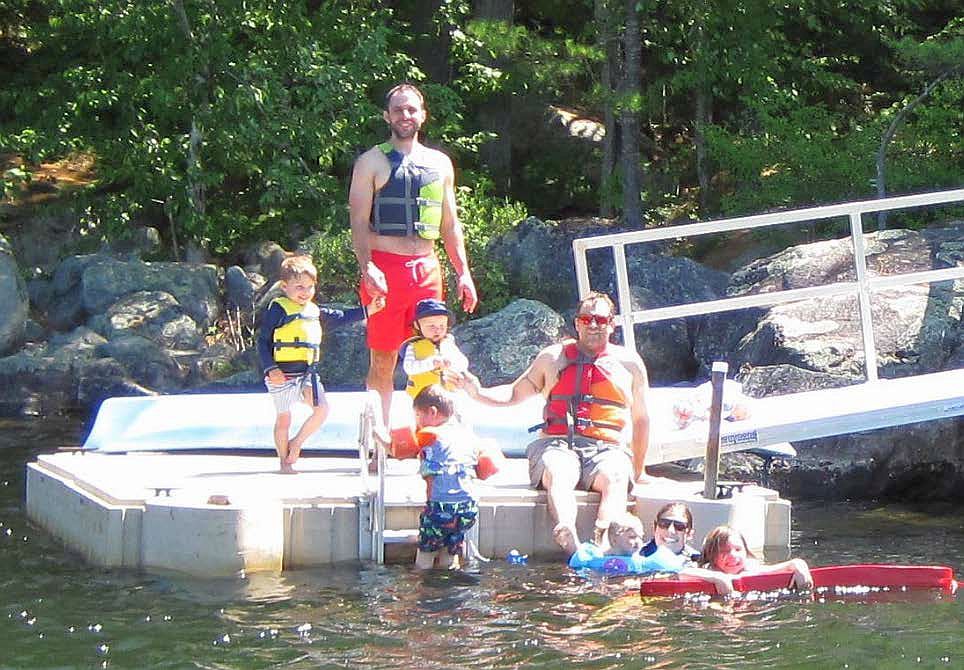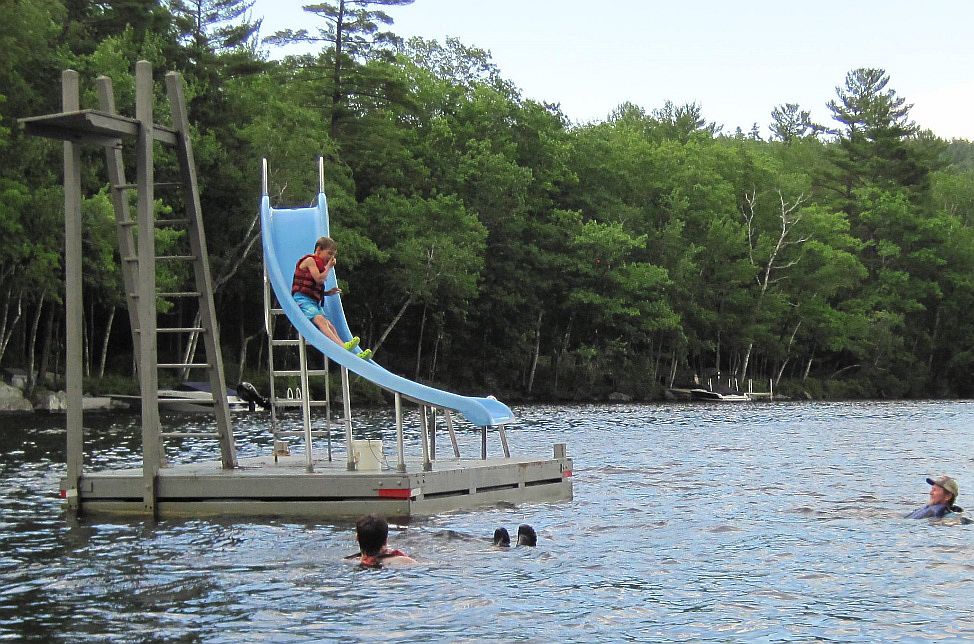 Just as most schools finished up and Fathers' Day rolled around, we ended up with a few hot days last week. The boat ramps were busy as family groups sought shelter in the lakes, fishing, swimming, tubing, etc. As the water in the lakes has been warming, the trout are heading for deeper, colder water and the warmer shallow areas are being taken over by spawning sunfish and kids of all ages, including lots of grandkids.
I did a bit of fishing on Fathers' Day and found kids all over. On Beaver Cove, Chris and Andy Cook had all their kids (including the Oregon contingent) and grandkids in town for a visit that included a lot of time in the water. Back on Tracy Cove [on Long Pond], my neighbors, Sarah and Jason Toner also had extended family in town enjoying the water.
For me, the highlight of the week was getting to babysit my two-year-old grandson for a bit and helping him catch his first fish (two, actually!). He caught two sunfish while fishing from the dock and then spent some time driving my boat in circles.
This area offers some great outdoor recreation, whether you like to hike, bike, birdwatch, fish, sail, or paddle a canoe or kayak. I encourage all parents and grandparents to take advantage of opportunities to get your kids and grandkids (or even parents and grandparents) out on the lake for fishing or swimming or up in the hills for some hiking. All the experts agree that outside is the safest place you can be these days. Just be considerate of others and get out safely. Pick up a map of the local trails at Day's Store or from the 7-LA at the Maine Lakes Resource Center. You can also download maps for individual trails from the Trail System page on the 7-Lakes website.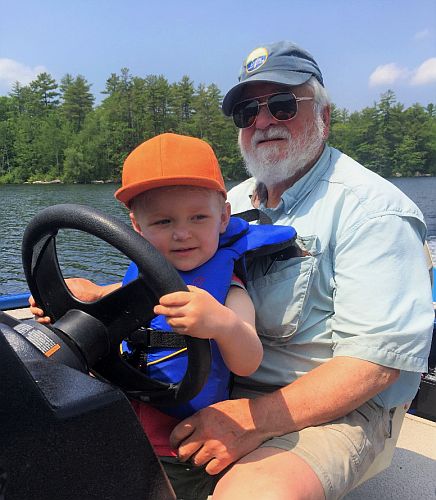 Also, please check the 7-LA webpage for details on upcoming interesting events scheduled this summer. And make sure you take a kid along on your next outdoor adventure.
<— Previous Article • Summaries • Next Issue —>
©2021 by Summertime in the Belgrades. All rights reserved.