Youth Conservation Corps Matching Donation Program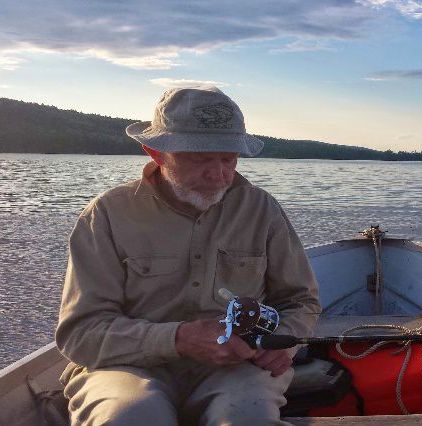 Perhaps more than ever, this summer families and friends look forward to reconnecting with each other and enjoying what they love in the Belgrade Lakes. They will swim, boat, fish, and listen to loons. Healthy lakes have supported people and wildlife in the Belgrade Lakes for generations.
However, we can't take the health of our lakes for granted. Every day, dirt erodes into our waters, carrying with it phosphorus that feeds algal growth. Soil erosion is the leading cause of excessive, harmful — and potentially toxic — algal blooms that can turn our waters green. Last summer, an excessive algal bloom on North Pond (below) kept people from enjoying the lake and even drove many off the lake early.
Right now, you can help fight this threat by supporting 7 Lakes Alliance's Youth Conservation Corps — DOUBLING your gift to keep dirt out of our lakes and keep them from turning green. The family of Alan Charles, Great Pond, to honor his memory, has joined with Bill & Joan Alfond Foundation and John & Flor Atkinson to match every dollar donated to the YCC up to $15,000 to help the YCC continue to offer reduced-cost erosion control work while also gaining job experience while protecting the lakes!
Since it began in 1994, the YCC has completed over 1,625 Best Management Practices such as buffers and infiltration steps designed to halt soil erosion. The 2021 crew is in place and ready to go right now! The Youth Conservation Corps:
Works with landowners to complete as many projects as possible to keep algae-feeding phosphorus out of the lakes;
Protects property values that support our lake communities;
Supports summer jobs, skills training and leadership opportunities for area youth; and
Helps promote a conservation ethic and develop future lake stewards.
To learn more, visit www.7lakesalliance.org or call 207-495-6039.
<— Previous Article • Summaries • Next Article —>
©2021 by Summertime in the Belgrades. All rights reserved.