Starting Off Above Full
by Dick Greenan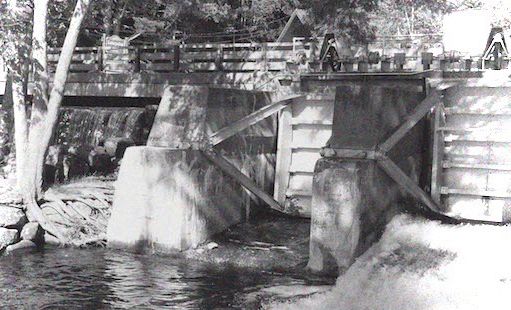 Welcome back to another Summertime in the Belgrades and the sixth year of the Dams Keeper Report. As of this writing, we are beginning our summer with the Great Pond's Village dam 0.36″ above full pond with both gates completely closed. At basically ⅓″ above full, the water is just barely going over the top of the spillway. Long Pond's Wings Mill dam is 0.72″, also above full pond with both gates also completely shut down. Salmon/McGrath is now 1″ below full pond with its single gate opened just the mandated flow of 1 cubic foot per second. With another impeding drought, we began the spring at 3″ above full pond with which to begin the summer, but, we have already been experiencing a few days in the 90s and the resultant evaporation.
The long-term forecast is only for 74% of normal rain for both June and July, but increases to 84% of the normal rainfall for August and September. This 10% increase in rain will be great news for our farmers, those with shallow wells and of course, our ponds.
This July, we will begin our second and final year of the Wings Mill Dam remediation which will finally put an end to Long Pond's incessant leakage. All of the other dams, although in need of routine maintenance, remain in good shape.
If you have a particular questions regarding our dams and/or water levels, please email dickgreenan@outlook.com, and we will try to answer your question either in this column or via email.
Enjoy your summer! It should be beautiful.
Welcome back!
Dick
Dick Greenan is secretary to the Belgrade Lakes Watershed Dams Committee. He submitted this report on May 30.
<— Previous Article • Summaries • Next Article —>
©2021 by Summertime in the Belgrades. All rights reserved.