Why Do We Need Certain Water Levels?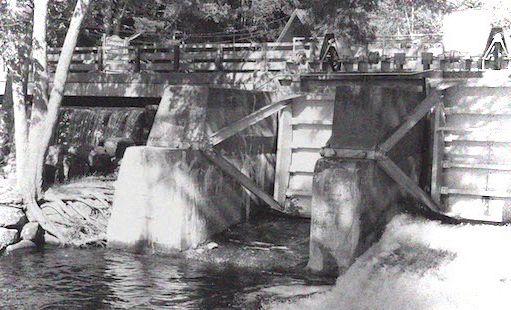 We received an interesting question from one of our readers this past week which still has me scratching my head! "Why do we need to have the water levels at a certain level and whose idea was it?"
Well, back in 1987, the great minds of the Maine Department of Environmental Protection, the Maine Department of Inland Fisheries and Wildlife, Central Maine Power, and the towns of Oakland, Belgrade, and Rome all got together to develop our current water level management plan based on our existing shoreline properties within the respective watersheds, fish spawning needs, in addition to our electricity generation requirements, etc. This plan has been thoroughly tested over the past 35 years with mother nature throwing everything she can at us; not the least of which was a few hurricanes and yet the plan is still in force and valid for our times — Thanks to the dedication of our all-volunteer Belgrade Inter-lake Watershed Dams Committee!
All of our ponds are still hanging in there despite the general lack of precipitation. Precipitation for the past ten days was 0.64″ (0.54″, the previous period) of rain with only 0.09″ forecasted for the next ten days, so it looks like we're done with the umbrellas and Gore-Tex.
The water level at Great Pond's Village dam is currently 0.84″ above full pond with the main gate still closed. Long Pond's Wings Mill dam is presently right at full pond with the water right up to the top of the spillway/walkway with both gates still completely closed. Salmon/McGrath is fortunately still holding right at full pond with its single gate still opened the mandated 1 cfs. flow. Messalonskee Lake, a.k.a. Snow Pond, is now down 5.28″ below full, which is still acceptable considering their electricity generation needs.
If you have a particular questions regarding our dams and/or water levels, please email dickgreenan@outlook.com, and we will try to answer your question either in this column or via email — but please keep it simple!
Enjoy your family, your vacation, and this incredibly beautiful weather, and please stay safe!
Dick Greenan is secretary to the Belgrade Lakes Watershed Dams Committee. He submitted this report on July 6, 2022.
<— Previous Article • Summaries • Next Article —>
©2022 by Summertime in the Belgrades. All rights reserved.