Selling Lemonade…Saving Lakes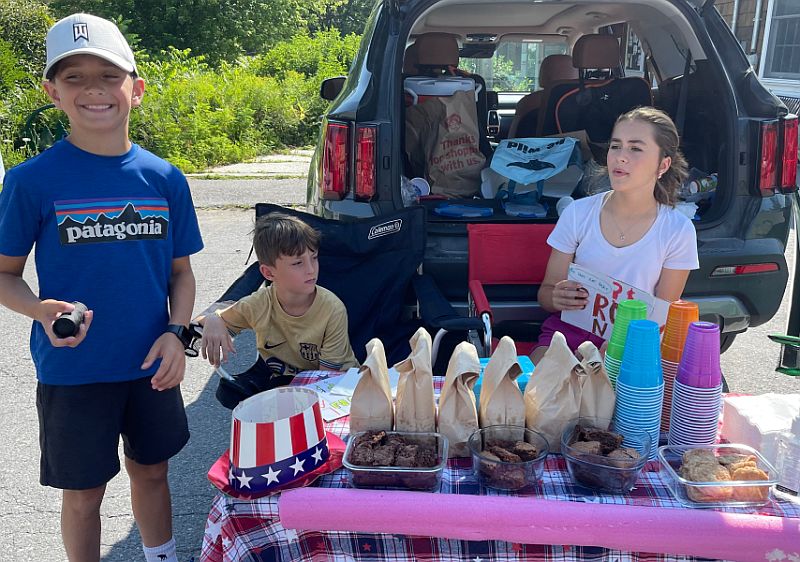 The Cast:
Harrison Dilts, 13 — volunteered to help sell raffle tickets and made the majority of products sold at the lemonade stand.
Leah LaPointe, 11 — Thought of the idea to accept donations rather than a designated price. Leah says, "I thought it would be a more reasonable idea to extend the maximum amount of money that would be accepted rather than having to limit it. Using that method, we were able to collect over 350$." Leah also ran the cash register and assisted in distributing the product among the customers.
William Dilts, 11 — Made creative signs and was the key to attracting customers. One buyer claims, "I practically heard you from down the street."
Weston LaPointe, 8 — Weston, the youngest of the group, assisted by being moral support, as well as helping William to attract business, and ran any errands to help keep our merchandise fresh and stocked up.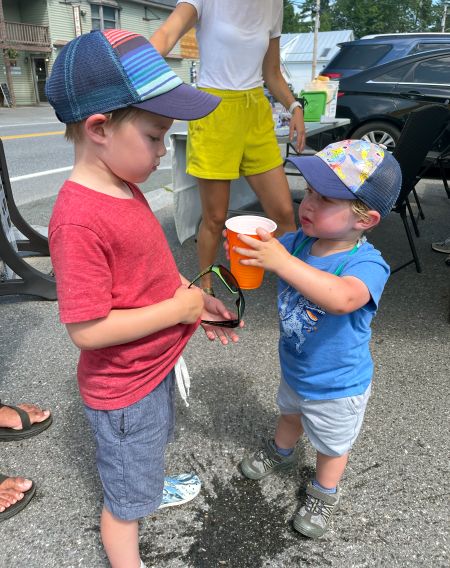 The Products:
Lemonade — Produced from homemade lemonade mix and fresh lemons.
Brownies — We constructed our 3 types of brownies (Milk chocolate, Double Fudge with chocolate chips, and Regular Fudge) from our Mimi's famous homemade brownie mix.
Popcorn — We consecutively decided to make our popcorn from storebought kernels and popped them the old-fashioned way, with a popcorn maker, we considerably drizzled the butter on our popcorn the day of to ensure that the popcorn stays as fresh as possible.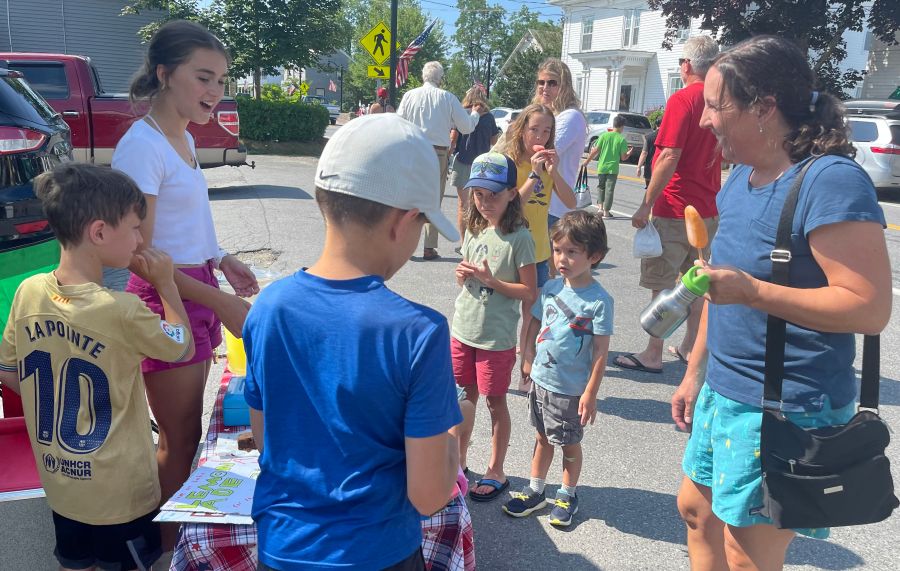 The Motive:
We have been serving our lake with the money raised from our lemonade stand for the past 4 years. Despite the fact that we had been doing this for so long, this year was our most successful. We raised $385 and all of the profit made went to preserving our lakes. This year was a real success and we hope to continue doing this in order to see the change we all desire to see in our beautiful great lakes.
<— Summaries • Next Article —>
©2022 by Summertime in the Belgrades. All rights reserved.