Lake Levels Still Holding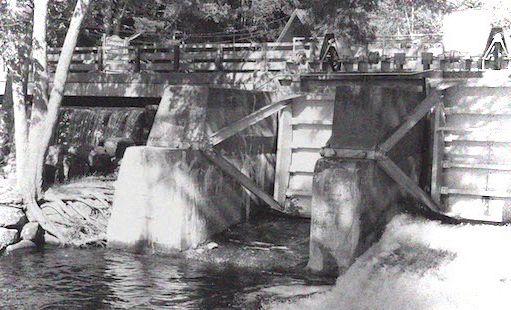 Our dry, beautiful summer conditions are just beginning to take their toll on the water levels. The scattered and very sporadic afternoon showers do limit phosphorous runoff into our ponds but just do not provide enough precipitation to keep our water levels where we would like them to be. Pretty insolent of us, isn't it?!!
Due to the recent, yet very meager rain events, the water level at Great Pond's Village dam is still holding right at full pond, as is Long Pond's Wings Mill dam with all gates still closed. Salmon/McGrath is, because of the mandated 1 cfs, 24/7 flow, now 1.6″ below full. Messalonskee, a.k.a. Snow Pond, has, as of this writing, dropped even further to 7.68″ below full due to electricity generation in part, but mostly due to just a dry weather pattern.
As I pen this week's column, the past ten days saw only 0.74″ of precipitation and if we can believe Weather Underground, we are looking at 1.23″ for the next 10 days, which is good for our gardens, farmers, and of course, our lakes.
If you have a particular question regarding our dams or water levels, please email your inquiry to dickgreenan@outlook.com and we will try to answer your question either in this column or via email.
Enjoy the family, your vacation, and this incredibly beautiful weather and please stay safe!
Dick Greenan is secretary to the Belgrade Lakes Watershed Dams Committee. He submitted this report on August 4, 2022.
<— Previous Article • Summaries • Next Article —>
©2022 by Summertime in the Belgrades. All rights reserved.