Where the Waters Flow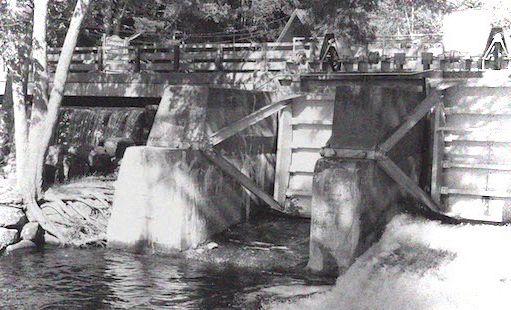 Welcome back to another summertime in the Belgrades and the seventh year of the Dams Keeper Report. As of this writing, we are beginning our summer with Great Pond's Village dam 1.2″ above full pond with both gates completely closed. Basically, the water is just 1.2″ deep going over the top of the stone spillway.
Long Pond and its Wings Mill dam is 3.12″, also above full pond with Gate 1 still open, but down to 3′4″. Salmon/McGrath is also 3″ above full pond with its single gate opened just the mandated 1 cfs. flow. Our neighbors on Messalonskee are presently 1.8″ also above full pond with their effort to keep as much water in the pond as possible yet meet their hydroelectric demands.
With another drought forecasted, we are trying to begin our summer with all of the ponds at 3″ above full pond. If you recall, at 3″ above full, the water level shouldn't float off any one's dock and more importantly, not flood out any of our native hummock style loon nests.
The long-term forecast is only for 77% of normal rain for May through July, with a slight increase 87% of the normal rainfall for August through November. This slight increase in rain will be great news for our farmers, those with shallow wells and of course, our ponds.
Your Dams Committee has another busy summer with installation of a wireless data logger and a rebuild of our tainter (radial) gate at the Salmon dam. All of the other dams, although in need of routine maintenance, remain in good shape.
If you have a particular question regarding our Dams and/or water levels, please email your inquiry to: dickgreenan@outlook.com and we will try to answer your question either in this column or via email.
Enjoy your summer! It should be beautiful.
Welcome back!
Dick
Dick Greenan is secretary to the Belgrade Lakes Watershed Dams Committee. He submitted this report on May 17, 2022.
<— Previous Article • Summaries • Next Article —>
©2022 by Summertime in the Belgrades. All rights reserved.