Showers Every Day; Ponds More Than Full
by Dick Greenan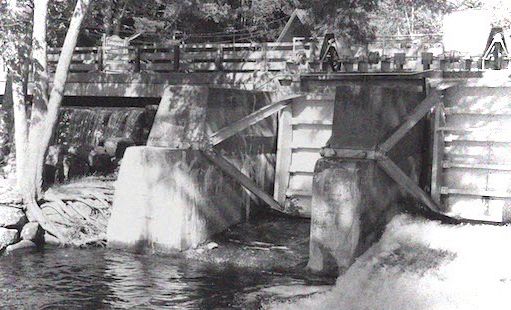 I like England a lot, but I can do without their weather! And I certainly never expected that I would have to live with it in Maine! Enough is enough!
The ponds are more than full now, thank you. So full that we are starting to just tweak the gates enough to get us back DOWN to our 3″ above full pond levels.
Long Pond is presently 3.06″ ABOVE full pond with Great Pond at 3.72″, also above full. Messalonskee is 4.08″ below full pond with their electricity generation and Salmon/McGrath is now 1.5″ above full pond. With just 0.72″ of rain in just the past ten days, we naively assumed that we would start to feel some relief from this wet weather but I haven't felt it, yet! We're still having showers practically every day and they are forecasting another 1.52″ of precipitation for the next ten day. UGH!!
I'll let you in on a little know fact: Normal precipitation in our little corner of Vacationland is in the neighborhood of 3.25″ which, if you can believe it, is still more than what we've been experiencing living with. We've been spoiled with the past few summers as far as blue skies are concerned.
Dick Greenan is secretary to the Belgrade Lakes Watershed Dams Committee. He wrote and submitted this report on July 29.
<— Previous Article • Summaries • Next Article —>
©2021 by Summertime in the Belgrades. All rights reserved.