Film Festival Turns 24
by Gregor Smith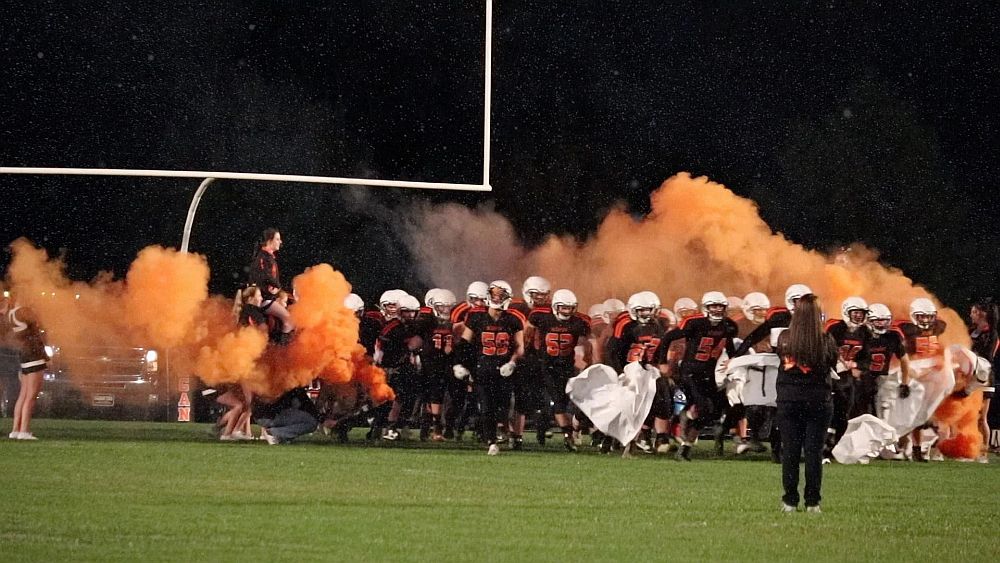 The Maine International Film Festival is back! This year, MIFF will present 18 new feature films, two remastered classics, and four collections of shorts. Included in those totals are three Maine features and two compilations of Maine shorts. Whereas this year's MIFF is its 24th, it is a fitting coincidence that the sum of the features plus the shorts programs comes to 24. Screenings will take place from Friday, July 9 to Sunday, July 18, at the Waterville Opera House, at Railroad Square Cinemas in Waterville, at the Skowhegan Drive-In, and online.
Each of the features is a premiere of some sort (Maine, New England, Eastern U.S., North American, World) and documentaries dominate. Fully two thirds of the new features are non-fiction — so many that we will enumerate them in a separate article. While it may not possible for any one person to see all the features and shorts this year's festival, a dedicated filmgoer will be able to see most.
The festival opens at 6:30 p.m. Friday, July 9, at the Opera House with the New England premiere of Nine Days, in which a mysterious man — is he God? — watches various people around the world on old-style TV sets. When one of them dies, he selects, interviews, and tests several candidates over nine days to take the dead person's place. Only one will be chosen; the rest will cease to be. The MIFF website calls the film "a deeply imaginative, heartfelt and contemplative story of unborn souls trying to make their way to earth…" Nine Days will have a second screening on Tuesday at 7:30 in Railroad Square's Cinema 2.
The first Maine film will debut the following night at the Opera House at 7:00. Fighting Indians will be of particular, local interest, as it deals with the controversy over the mascot at Skowhegan Area High School, the last school in Maine to drop its Native American figurehead. The two-hour documentary will have its second screening Monday at 8:30 at the Skowhegan Drive-In.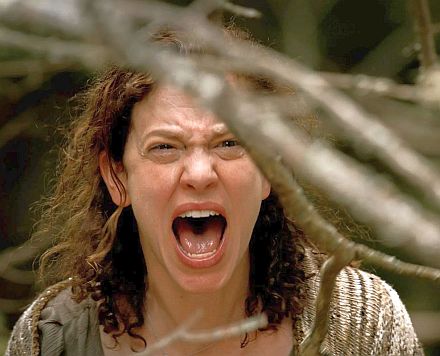 The other two Maine features are both dramas, one shot in Maine and the other set here. The former, The Bride in a Box, is a quirky ghost story about a young girl and her parents who vacation in a Maine coast house, where a mysterious, locked trunk lies at the end of a corridor. What is in that trunk, and is the girl somehow in communication with it? The latter film, The Catch, is a thriller about a woman who returns to her estranged lobstering family and conspires with her ex-boyfriend to hijack a drug shipment, thereby putting all their lives at risk. The Bride in a Box screens Tuesday at 3:00 and Thursday at 7:00, both times in Railroad Square's Cinema 1, as well as Wednesday at 8:30 at the Skowhegan Drive-In. The Catch will be shown Monday, July 12, at 8:30 at the drive-in and the next night at 7:00 in Cinema 1.
As noted above, there will be two programs of Maine Shorts this year, instead of the customary one. Maine Shorts I comprises four biographies totaling roughly 76 minutes. Their subjects are artist and political activist Natasha Mayers, a 66-year-old man who is leaving the island where he has lived and worked most of his life, a formerly Amish farmer and woodworker who is now shunned by the community whose strict beliefs he no longer shares, and a "Mainer of color [whose story] makes clear how pointless, destructive, and heartbreaking longterm incarceration almost always is."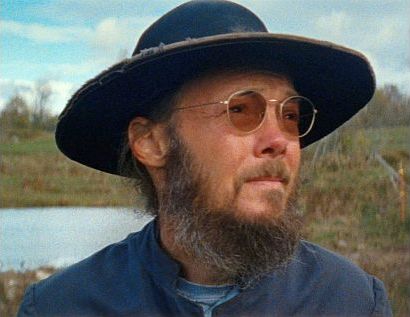 The seven films in Maine Shorts II are harder to classify. Ranging from 3 to 18 minutes, three of these shorts are animated, three have live action, and one combines both. Noteworthy in this set are "Waltz in Time" and "Chloe and the Five Elements," Gordon LePage's third and fourth clay animations about Chloe, an introverted girl who frequently get carried away on flights of fancy. His second Chloe film, "Say Cheese," was one of last year's Maine Shorts, and his first, "Three/Four," came to MIFF in 2019. One can stream both of the earlier Chloe shorts on LePage's website.
One can watch Maine Shorts I on Saturday, July 10, at 3:00 at Railroad Square in Cinema 1 and Maine Shorts II a day later at the same time in the same room. One can see all the Maine shorts together on Tuesday, starting at 8:30 at the Skowhegan Drive. The two shorts programs will return to Railroad Square on Saturday, July 17, with Maine Shorts I at 3:30 in Cinema 2 and Maine Shorts II at 7:30 in Cinema 1. Finally, following the initial screening of each set of shorts, one can watch the set online for the rest of the festival.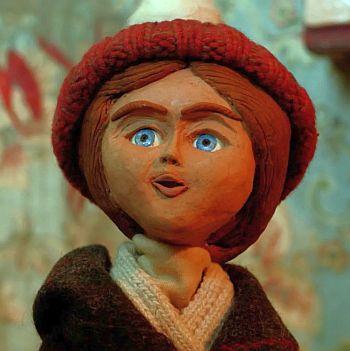 There will be two other programs of shorts: Transitions Shorts and From Away Shorts. According to Saidah Russell, curator of Transitions Shorts, "These stories of individuals and communities encountering shifts in space, perception, self, and time illuminate the complex and varied ways we navigate transition, and the new realities we discover within the in-between." They include tales of a mortician's son who learns about grief after a night out turns violent, a group of Central American mothers seeking their children who vanished while traveling to the United States, a debutante who grapples with her sexual identity, and undocumented immigrants who were recently deported from the U.S. and now work in call centers in Mexico to serve customers in the U.S. One can watch the seven films Saturday, July 10, at 7:30 in Railroad Square's Cinema 2, 48 hours later in the same room, and online throughout the festival.
The From Away Shorts have no unifying theme other than that all come from outside Maine and some from outside the U.S. Collectively, the nine films tell the stories of a Haitian drummer, a Nepalese family, a Sudanese cotton farmer, and a Turkish gravedigger, among others. Running nearly 2¼ hours, the From Away Shorts can be seen Sunday, July 11, at 7:30 in Railroad Square's Cinema 2; Wednesday, July 14, at 3:30 in the same room; as well as online.
Finally, this year's festival will offer two "rediscoveries," i.e. newly restored classic films. According to the MIFF site, Russian director Andrei Tarkovsky's The Mirror (1975) is "a sublime reflection on 20th century Russian history…In a richly textured collage of varying film stocks and newsreel footage, the recollections of a dying poet flash before our eyes, dreams mingling with scenes of childhood, wartime, and marriage, all imbued with the mystic power of a trance." Accompanying the film will be a new documentary, The Dream in the Mirror, about the making of Tarkovsky's epic. The Mirror and its companion film will be shown Sunday, July 11, at 7:00 in Railroad Square's Cinema 1 and again Thursday, July 15, at 3:30 in Cinema 2.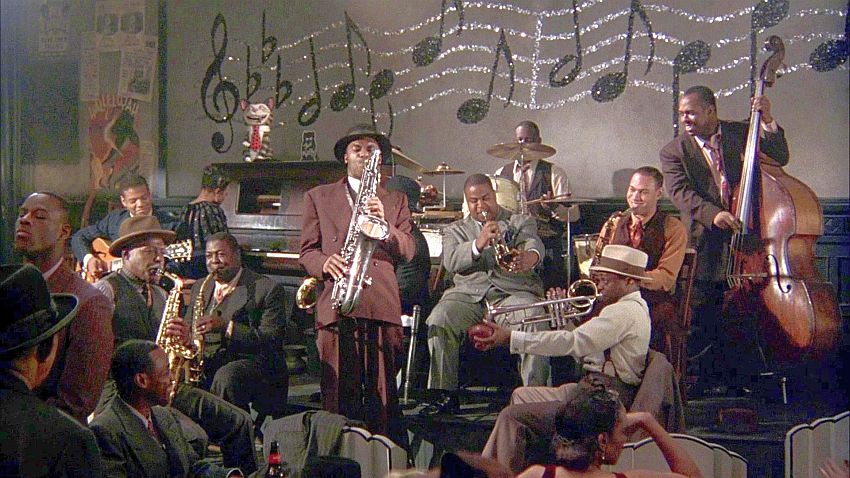 The second "rediscovery" will be more familiar to local audiences. Director Robert Altman's award-winning Kansas City (1996) is set in a 1930's jazz club the eponymous town. When a petty thief is captured by a local gangster, the thief's wife kidnaps the wife of a local politician to induce said politician to use his influence to free her husband. The jazz soundtrack will keep the joint jumping, and the ensemble cast includes Hollywood hotshots Miranda Richardson, Harry Belafonte, Jennifer Jason Leigh, Steve Buscemi, and Michael Murphy, who won MIFF's Mid-Life Achievement Award in 2015 and who will introduce the screenings. The movie will be shown Wednesday at 7:00 in Railroad Square's Cinema 1 and two days later in the same room at 3:00.
One can find full descriptions for all the festival's films and previews for some at www.miff.org. On the website, one can also buy festival passes and advance tickets to individual screenings. A non-trans­fer­able Full Festival Pass costs $150 and will admit the buyer to all in-person, drive-in, and virtual screenings. One can also buy a Partial Pass, which costs $95 and is good for ten admissions, one or two per screening, for any festival event. Tickets to individual screenings cost $10 per person, except for the opening and closing night films, which cost $12.
<— Previous Article • Summaries • Next Article —>
©2021 by Summertime in the Belgrades. All rights reserved.