The Alarming Egg Abandonment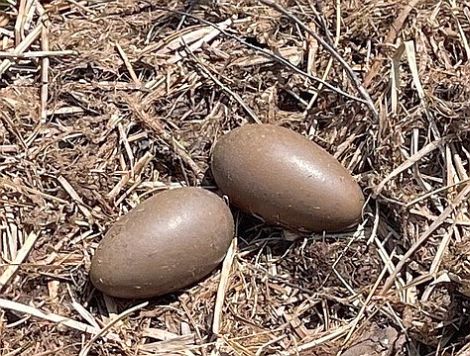 Why are many of our loons abandoning their second egg? Your Belgrade Lakes Association Loon Preservation Project's volunteers have collected ten abandoned loon eggs so far this year, which is very unsettling, to say the least, and the breeding season is not over.
An estimated seventy percent of nesting attempts produce two eggs, but yet we are experiencing an alarming number of cases where the parents leave the nest with the first hatched chick and leave or forget about the second egg, leaving it in the nest unattended. The thoughtful parents will alternate incubating the second egg until hatched, but to date, that has only happened just once this year between our Great and Long Ponds.
It is not uncommon for a loon to abandon an egg, particularly with human disturbance, flooding, etc. but are we seeing a higher incidence? Obviously, this is not good for sustaining a healthy loon population. As a result of these abandonments and other related concerns, our Loon Preservation Project is collaborating with other organizations in an attempt to get ahead of this very disturbing trend.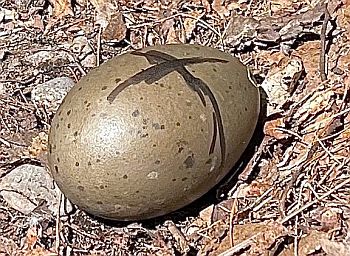 As you may or not know, our local Belgrade Lakes Association is into their fourth year of their Loon Preservation Project to develop a responsible comprehensive plan in order to support our loon population in the very best sustainable manner but this effort requires your support. Please support the Loon Preservation Project at your earliest opportunity via belgradelakesassociation.org.
If you have a particular questions regarding our Belgrade loon population, please email your inquiry to info@blamaine.org, and we will try to answer your question, either in this column or via email. Have a great summer enjoying the "Call of the Loon!"
Dick Greenan is chairman of the Belgrade Lakes Association's Loon Preservation Project.
<— Summaries • Next Article —>
©2022 by Summertime in the Belgrades. All rights reserved.