MIFF is Back And Better Than Ever!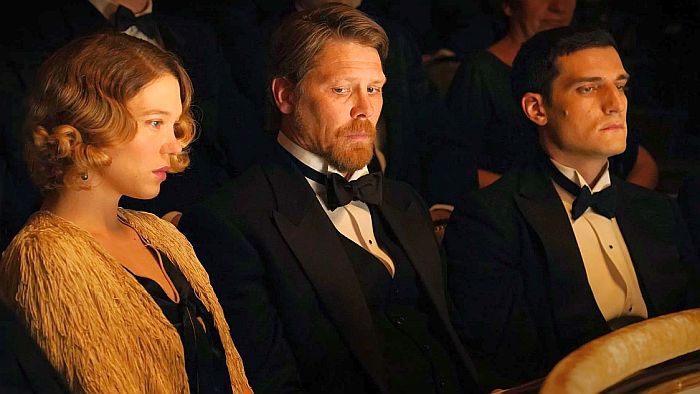 Film lovers, rejoice! The Maine International Film Festival is back, with all of its pre-pandemic glory! Back are ten days of screenings of 90 features and shorts at the Waterville's Railroad Square Cinema and the Waterville Opera House! Back are post-screening receptions with the filmmakers at local restaurants! Back is a full crop of "rediscoveries," classic movies which merit a new look! Back is the Mid-Life Achievement Award — this year's honoree is Debra Winger! (Whereas the award presentation won't take place until the festival's second Friday, we'll save further discussion of it for next week.)
The festival opens on Friday, July 8, at 6:30 at the Waterville Opera House with the New England premiere of Casablanca Beats. According to a MIFF press release, the film's director "drew upon his own experience opening a youth center in Morocco for this story of a former rapper named Anas who takes a job teaching hip-hop in an underprivileged neighborhood. Despite their differences in identity, religion, and politics, Anas encourages his students to bond and break free from restrictive traditions in order to follow their passions and express themselves through the arts."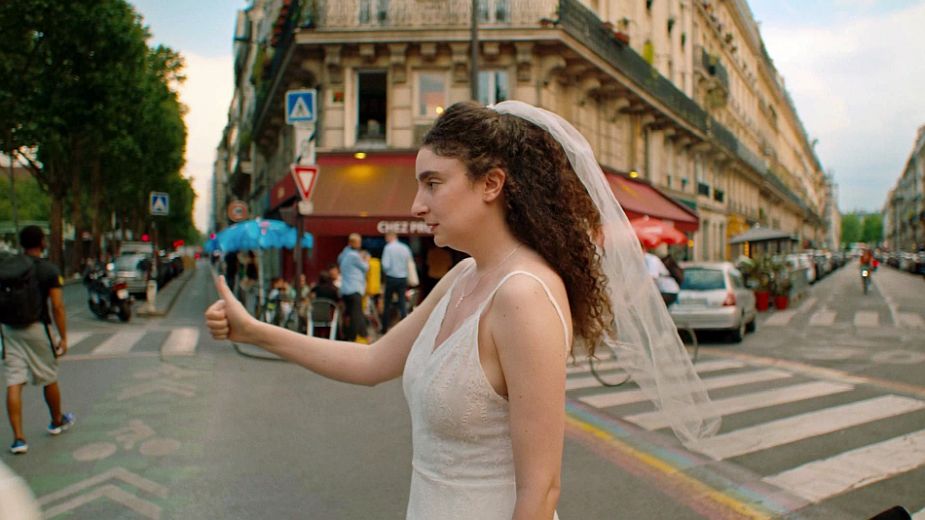 Following this screening, there will be a reception in Castonguay Square and a free concert by Talking Heads tribute band Start Making Sense, the first concert in this summer's Waterville Rocks! series. For those who can't come on Friday, the film will be screened again on Sunday, July 17, at 3:30 Railroad Square's Cinema 1.
At 12:30 Saturday afternoon, you'll get your first chance to see the work of Maine filmmakers, as the Maine Narrative Shorts debut. Twenty four hours later, you can watch the Maine Documentary Shorts, and, at 3:30 that afternoon, the feature-length, partially-shot-in-Maine documentary Elizabeth Bishop and the Art of Losing. Finally, on Monday evening at 9:30, you can take in Sunner, the only Maine-made, fictional feature at this year's festival. You can read more about all these Maine films in a separate article.
Also during the festival's first few days, you can check out three features and one short by special guest Tatiana Huezo. You can learn more about this Mexican director and her works elsewhere in this issue.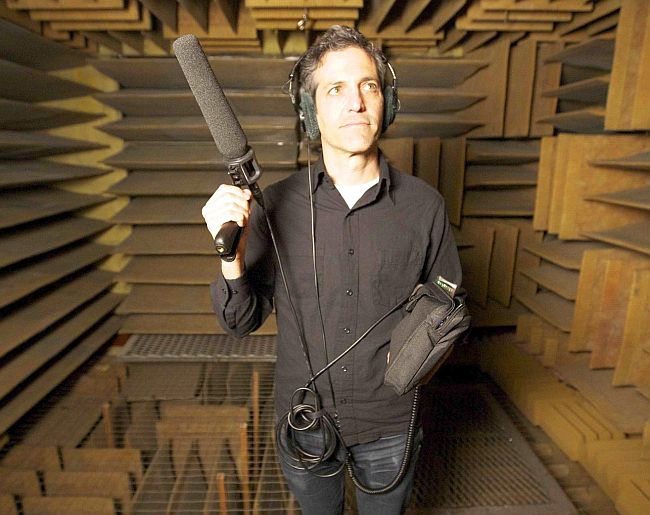 If you'd like to explore the intersection of music and film, be sure to attend a free performance by the Take 4 Ensemble on Monday at 7:00 at the Greene Block + Studios at 18 Main Street in Waterville. MIFF's site states, "Through…live music and synchronous film, this program reflects on our community's dependence on water as a resource, commodity, and defining feature of Maine's landscape and culture." Each film clip is paired with a specific piece of music using the ensemble's arrangements of works from diverse genres, including British Isles folk tunes, Spanish lullabies, and Italian motets.
You can further explore that intersection a day later when MIFF presents its Centerpiece Film at 7:30 p.m. in the Opera House. In the words of a MIFF press release, 32 Sounds "explores the elemental phenomenon of sound by weaving together 32 sound explorations into a cinematic meditation on the power of sound to bend time, cross borders, and profoundly shape our perception of the world around us." Accompanying the film is live narration is by the film's director, Sam Green, and original music by J.D. Samson of the bands Le Tigre and MEN.
Throughout the festival, you'll be able to watch nine "rediscoveries." These are classic films from around the world. Some have unjustly overlooked by critics and audiences. Others, whose greatness has long been acknowledged, have been recently re-released in sparkling, new, digital restorations.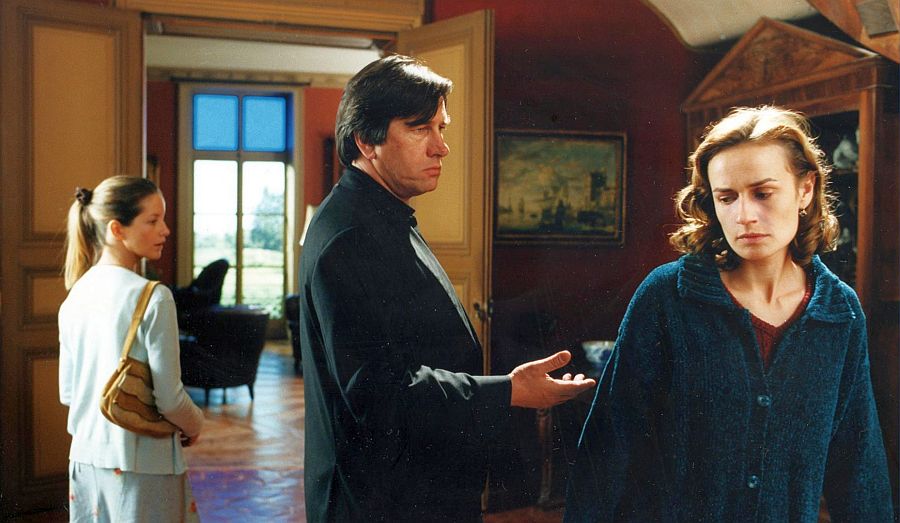 Especially noteworthy among this year's rediscoveries is Dead Ringer, a comic film from director Allan F. Nicholls, a guest at past MIFFs, about a 1980s rock star preparing to embark on a world tour. Due to various legal issues, the film, which stars actual 1980s rock star Meat Loaf, has been shown only once or twice in the four decades since its completion.
Also notable are The Conversation, the Oscar-nominated Francis Ford Coppola film from 1974 in which a surveillance expert (Gene Hackman) comes to believe that a young couple whose con­ ver­ sations he's recording will be murdered, and Lost Highway, David Lynch's 1997 opus, which, according to the MIFF site, "travels down a twisting road of perverse menace as a jazz saxophonist (Bill Pullman) and his wife (Patricia Arquette) begin receiving disturbing VHS tapes — leading to jealousy, murder, and a startling mid-act transformation" and which will be the only festival film shown at the Skowhegan Drive-In this year, on Thursday at 8:30.
The other rediscoveries are Adoption (Hungary, 1975), Diva (France, 1981), The Gang of Four (France, 1989), The Heroic Trio (China, 1993), Secret Defense (France, 1998), and Vengeance is Mine (USA, 1984). Check the MIFF website or printed program guide for full descriptions, trailers, and screening times and locations for all the rediscoveries.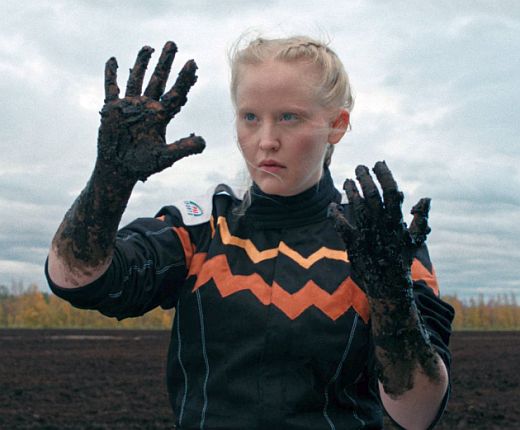 With five dozen feature films, there is neither time nor space to describe or even to mention them all. We'll talk about a few more in our next issue, but in the mean time, we encourage to you to pick up a copy of the festival's free, 70-page, 8½″ x 11″ program guide at Railroad Square Cinema (and other places in Central Maine) or to peruse its full film catalog at www.miff.org. Regardless of your tastes, you're bound to find something that intrigues you. Two other films that caught this writer's eye are the Canadian offering, Le Bruit des Moteurs ("The Noise of Engines") and the festival's only animated feature film, When You Get to the Forest.
Most in-person screenings cost $12; the Centerpiece Gala costs $15. You can buy tickets online for any in-person screening until four hours before it starts. After that, you can get tickets at the Festival Box Office. Online screenings cost $13, including a $1 service fee. For $250, you can buy a nontransferable Full Festival Pass, which will admit you to all in-person and online screenings; or for $100, you can get a Partial Pass good for ten admissions, one or two people per screening, for any festival event.
<— Summaries • Next Article —>
©2022 by Summertime in the Belgrades. All rights reserved.